11 Great British Heritage Sites To Visit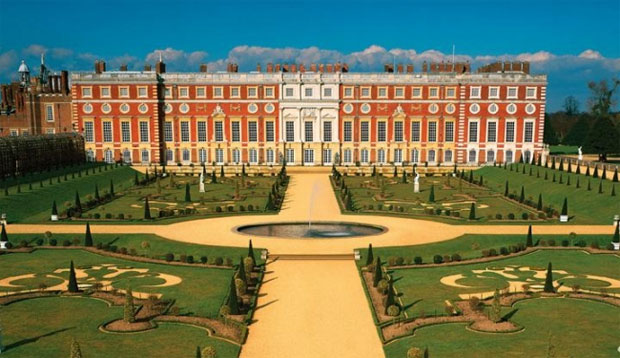 HAMPTON COURT PALACE, SURREY
This is a perfect day out.  While majestic Tudor palace is the main attraction, wandering around its gardens and getting lost in the maze are perfect additions to a visit on a fine day. And the interpretation is what all heritage attractions should ain for. Costumed guided tours, audio guides, videos and displays are excellent at explaining and capturing the feel of royal history and are all included in the entry price.  Children are well catered for, with family trails and hands-on displays.  And while there are cobbles and steps aplenty, much of the sites is wheelchair accessible.  The palace can be reached by all forms of transport and there are some parking on site.  The main restaurant on site that serves a good selection of food, albeit a bit pricey.
THE TOWER OF LONDON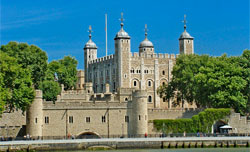 William the Conqueror's fortress on the Thames is a superb London days out location. Learn tales of the royal history of torture and intrigue before being dazzled by the Crown Jewels.  The stories of its many famous prisoners are told throughout the 11 towers, with videos, displays and hands-on exhibitions aimed at all ages.  Beefeater tours are cancelled in bad weathers, so go on a fair day.  Also, bear in mind that it gets very crowded during summer school holidays. Tower Hill tube station is the best bet for getting there and only a short walk to the tower. However, those with restricted mobility or with small children may find it difficult to manoeuvre around the steps and cobbles.  Although pricey, the New Armouries restaurant offers a good selection of meals. There are local supermarkets nearby (Hrp.org.uk/toweroflondon).
THE ROMAN BATHS, BATH
Natural thermal springs bubble up in the spa town of Bath, and were transformed by the Romans into a huge bathing area, with a Georgian and Victorian superstructure added later. Explanation formats include audio clips [by Bill Bryson] and a children's audio tour narrated by Roman characters.  The baths are not accessible to wheelchair users, who are able to view the Great Bath free from the upper terrace.  The Pump Room restaurant serves full meals only but diners will be disrupted by visitors coming in to taste the spa water from the fountain there.
No readmission is also a problem, as it means you can't go out for a bite to eat (even the Pump Room isn't within the attraction's bounds) and then return for a scout around.
EDINBURGH CASTLE, SCOTLAND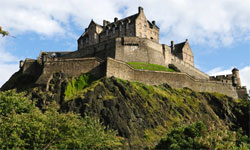 Perched on the basalt remains of an extinct volcano, the castle has much to offer visitors of all ages, the Crown Room, the beautiful 12th-century St Margaret's Chapel and the Scottish National War Memorial. These are popular attractions so expect long queues (expect long waits in the summer time) and large crowds gather daily at 1pm to witness the cannon being fired (not on Sundays). Entertaining half-hour guided tours are information, as are audio guides which allow you to go at your own pace (some of these can cost extra).  Parking on the esplanade is for disabled visitors only and is limited in nearby streets. The castle boasts pleasant eating areas – the Queen Anne Cafe and the self-service Redcoat Cafe (historic-scotland.gov.uk)
PORTSMOUTH HISTORIC DOCKYARD
The Historic Dockyard is a great attraction for all age groups.  It features both Nelson's flagship HMS Victory and the remains of Henry VIII's Tudor warship the Mary Rose, making it an unmissable attraction for anyone with even the remotest interest in naval history.  Visits to HMS Victory are unguided during 'free-flow' periods, which are operated during the busier times of the year to allow more visitors in.  When guided visits are operated using a timed ticket system. The HMS Warrior offers a audio tour, it cost extra but worth it if you want in-depth information. Allow at least four hours and be aware that school holidays are very busy (historicdockyard.co.uk).
WINDSOR CASTLE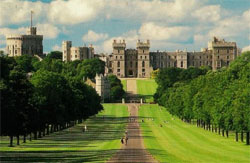 This fairytale castle in the centre of Windsor holds more than 900 years of British history.  Fine works of art and the lavish decor of the State Apartments are explained in detail on the audio guide, necessary, as there is little other interpretation.  Children may be less impressed with the State Rooms, although Queen Mary's Dolls House and the Changing of the Guard (every other day), should hold their interest – check website for details (royalcollection.org.uk) You'll spend a lot of time outdoors, so go on a fine day if possible. Most parts of the castle are accessible to wheelchair users.  There is parking within Windsor town centre, or two train stations to serve visitors. Ice creams and bottled water are the only refreshment available within the castle walls.
CHATSWORTH, DERBYSHIRE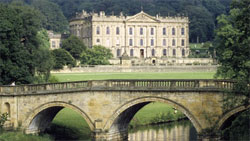 A beautiful 500-year-old historic house, Chatworth contains lavish state apartments, art ranging from Rembrandt to Lucian Freud, and lovely gardens.  The glossy guidebook gives copious detail on the site and guided tours add human interest to a visit.  Chatworth has enough to keep you accupied for a day, so try to visit in good weather to make the most of the gardens.  The kids will be entertained by the farmyard animals and the yew maze.  The attractive restaurant offers a good range of food.  One drawback is pricing it is not all inclusive therefore, separate areas can cost extra to visit.  It's best to figure out what you want from a day out and pay accordingly (chatworth.org).
MOUNT STEWART, COUNTY DOWN
This country mansion is most lauded for its extensive grounds and impressive formal gardens.  A series of outdoor 'room' contains many rare plants, which flourish in the mild climate of their tranquil seashore setting.  Animal statues and varied topiary will amuse children, and ball games, picnics, barbecues and dogs on leads are allowed in the designated parts of the grounds.  Short guided tours explaining the historical significance of the house are available.  There are many outdoor activities setup for the children to keep them busy.  Mount Stewart is accessible only by car but there is ample parking. There is a restaurant onsite the serves light and main meals (Nationaltrust.org.uk).
CARDIFF CASTLE
The highlight of a visit to Cardiff Castle is the extravagant Victorian Gothic interiors, which were funded by the third Marquess of Bute's mind-boggling wealth.  The moated Norman keep, sections of the original Roman fortress wall and regimental museums all have historical interest.  Full entry price includes a well-presented and eye-opening 50-minute tour of the amazing interiors.  You have to watch out for the steep steps and if you have limited mobility, some areas are not accessible.  Summer, weekends and bank holidays are very busy. There is a cafe on site that serves decent food with a few local specialities; there is also a gift shop for you souvenir (cardiffcastle.com).
STONEHENGE, WILTSHIRE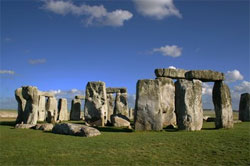 A World Heritage Site dating back some 5000 years, Stonehenge attracts busloads of tourists, all keen to be photograph near these mysterious stones. Since 2013, they have renovated the site to include a multimillion-Pound exhibition and visitor centre, showcasing what like at the site would have been in Early Neolithic times.  The centre exhibits over 250 objects depicting Neolithic life. It offers  full mobility access, education space to learn about that time in human history (free audio guides in 10 languages), a cafe to seat up to 260, car park and much more. The exhibition and visitor centre is located 1.5 miles away from the actual Stonehenge site (reason it to keep the area free of modern structures).
TATTON PARK, CHESHIRE
Tatton Park has something for the whole family: lavish interiors in the Egerton family's 18th-century neo-classical mansion, the Tudor old hall, and one of the UK's finest gardens. A farmyard with rare breed animals is great for kids, as are 1,000 acres of parkland.  The park is at its best in early summer. The Tudor hall is several minutes' drive from the main mansion, so you many prefer a car to travel between the two areas.  The guided tours give a lively insight into the family that once lived here. Stables Restaurant offers a decent range of food at sensible prices.  There are individual prices for different areas so check what is included (tattonpark.org.uk)