Spend a Day in Windsor and Eton Town
Her Majesty's official residence may be London's Buckenham Palace, but Queen Elizabeth II has long called Windsor home, less than an hour from London is one of England's great Royal castles.  So, in addition to seeing Buckenham Palace why not spend the day poking around Windsor and the neighbouring town of Eton.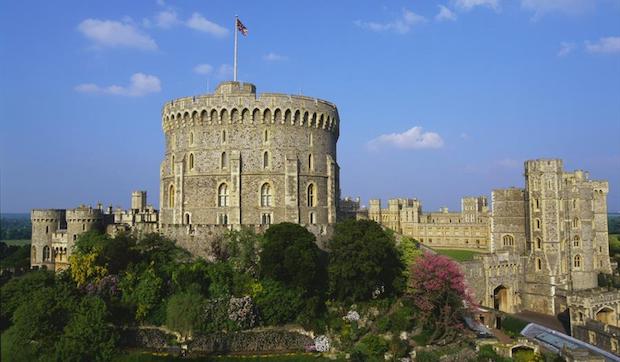 Windsor is the largest occupied castle in the world, it lies at the very heart of the town, casting its huge shadow from sunrise to sunset.
William the Conqueror chose the site for what later became Windsor Castle – pitched high above the Thames, it provided access to a Saxon hunting ground and was just a day's march from the Tower of London.  More than 900 years later, its proximity to the capital is one of the features that makes it her majesty's favoured weekend retreat.
But she's not the only one taking day and weekend trips here from London.  With Buckenham Palace open only in summer, Windsor offers both the British public and visitors the chance to poke around a Royal Home regardless of the season.
In any case, Windsor Castle is just as impressive as Buckenham Palace, and the presence of St George's Chapel makes it a much more intimate experience.  The chapel is the final resting place of 10 monarchs, with the Queen Mother the most recent Royal to be interned here when she was buried alongside King George IV in 2002.
Aside from the history, it grand state rooms and the art on its walls (Rubens and Rembrandts), the envy of galleries the world over.  It's also its rural setting that marks Windsor, Sandringham and Balmoral – out from London-based Royal residences.
The road from the castle's southern entrance, appropriately name the Long Walk, provides the public with access to some of the Windsor Great Park's 4800 pristine acres.  Always speckled with a steady stream of people strolling or cycling, the road stretches out towards Ascot, and passes by Frogmore House, home to the mausoleum of Queen Victoria and Prince Albert.
From within the castle walls it's possible to see part of the park.  You can also see the adjoining town of Eton, home to the college famous for educating generations of prime ministers and Royals.
The town may be just a short walk over the Thames from the castle, but its effort to retain its charm while at the same time protect the privacy of its students makes Eton feel a world away from Windsor.  Here the main street is lined with Tailors, antiques shops and book stores.