Thailand is More Than The Beaches
If you thought Thailand was just a beach holiday destination, then think again. With its incredible diversity, it's hard not to love Thailand. From a vibrant metropolis to a hammock on a deserted island, bustling streets to a digital detox in the world of meditation – in Thailand there is something for everyone.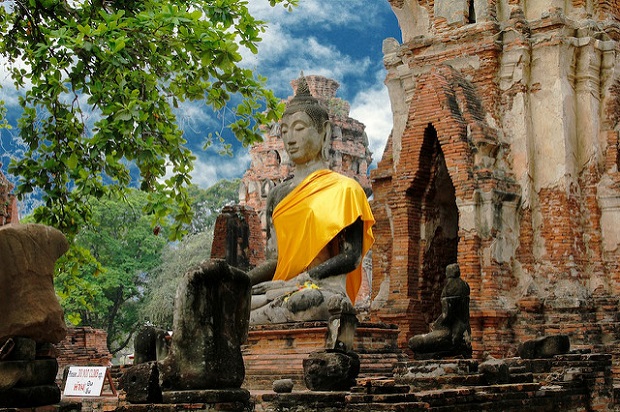 There is a very good reason why so many people talk about this part of Southeast Asia, bordered to the north by Myanmar and Laos, to the east by Loas and Cambodia, and the south by Malaysia. The gateway for most people is the capital Bangkok, with its wild and unique nightlife mixing with almost impenetrable markets and a futuristic skyline – this is a city impossible to typecast.
To the north are the cities of Chaing Mai and Chaing Rai offering all kinds of exciting things to do; they are rich in culture and dotted with meditation retreats. Once you've worn yourself out experiencing all it has to offer, a couple of days relaxing on a beach is the perfect antidote. To do this you can head south; here, there are hundreds of islands both in the Gulf of Thailand and in the Andaman Sea that include five-star hotels and untouched beaches.
No matter where you go in Thailand, you will be accompanied by the sweet citrusy smell of lemongrass and pungent spices. Thailand's food is one of its greatest assets, made with fresh local ingredients, and the abundance of seafood together with laid-back attitude welcomes visitors with open arms. Here are our top five activities in and around the northern provinces of Chiang Mai and Chiang Rai for you to enjoy.
1.    Jungle trekking and hill tribes
If you're adventurous enough for jungle trekking, head for Chiang Rai.  It's a truly magical experience exploring the mountains of the north.  Many of the hiking trails pass through the villages of Thailand's famous hill tribes, who still maintain their traditional way of life.
2.    Nature
You're spoilt for choice if you want to discover the natural wonders of northern Thailand. Namtok Khun Forest Park near Chiang Rai hosts the highest and most beautiful waterfall in the province.  Alternatively, Doi Suthep-Pui National Park covers an area of 262 square kilometres and boasts verdant forests – best explored by bike – mountain ranges and all sorts of incredible wildlife.
3.    Temples
Chiang Mai has more than 300 temples almost as many as Bangkok! The oldest is Wat Chiang Man – built in 1296 by King Mengrai, the founders of Chiang Mai – or head to Doi Suthep, which has amazing views over the city.
4.    Markets
Chiang Mai is perfect for market-shopping enthusiasts.  The Night Bazaar features numerous street stalls and shops, while the Sunday Market offers more unique, independently created souvenirs and products.  Try the local food markets for a great tasting and great value meal.
5.    Elephants and mahout training
There are several elephant camps in and around Chiang Mai and, for many, it's a once-in-a-lifetime experience to meet these impressive creatures and their mahouts (handlers); with opportunities to feed, bathe and ride on one of Thailand's national symbols.