Spot the Big Five on a Safari in Kenya and Tanzania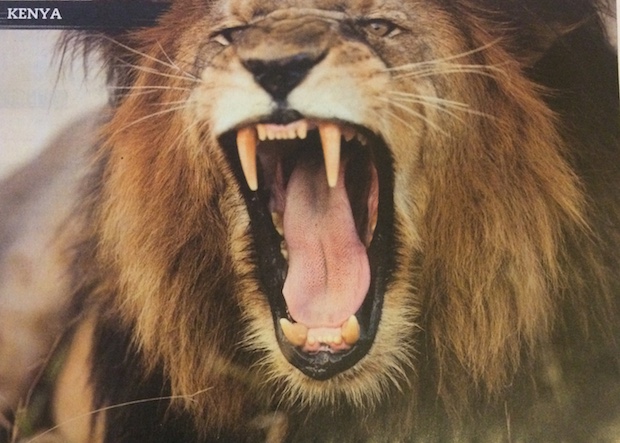 It's one of those 'must do it before I'm…… trips on everyone's bucket list – an African safari adventure. Prowling big cats, toothy crocs, thundering elephants and many more of their exotic neighbours make a visit to the continent a once-in-a-lifetimer.
Tanzania is considered one of the top picks for a safari all-rounder, especially if you've got a long list of must-sees to tick off during your trip.  For a start, the eastern African country is home to more than five national parks, Africa's highest peak Mount Kilimanjaro, and the plains of the Serengeti, meaning you're likely to be as dazzled by the sweeping landscapes as you are by the animals themselves.
There's a big chance of seeing all of the 'Big Five' (buffalo, elephant, lion, leopard and rhinoceros) here in the Serengeti, alongside baboons, antelope and a whole host of other wild critters in their natural environment.
One of the most famous Serengeti sights is the famous great migration, when 1.5 million wildebeest and around 200,000 zebras move in masse across 1200 miles of grasslands, hills and parks as they follow the rains they need to survival.  Their fairly predictable path takes then across the Serengeti and onto Kenya's Maasai Mara National Reserve.
The best time to catch a glimpse of this natural phenomenon in Tanzania is the short rainy season of November and December, and for many travellers, seeing those herds of wildebeest stampede is the hands-down highlight of the trip.
Another Tanzania safari hotspot is the Ngorongoro Crater, the site of huge volcano that collapsed millions of years ago.  Lake Magadi stretches along the lowest part of the crater, and here you'll be able to see thousands of pink flamingo splashing about in the water.
Whilst you are there why not hop over to Kenya explore the Maasai Mara, which include visiting tribal villages, Indian Ocean-bordered beaches, jagged mountain ranges and sweeping deserts.
Hang out with the Maasai tribespeople, known for their distinctive look, with massive ear piercings and bright red traditional dress.  Getting a chance to learn about the lifestyle of this semi-nomadic people could include anything from watching one of the famous jumping dances, trying local cuisine or finding out about their traditional cattle farming practices.
Make sure to choose a community-conscious, sustainable four operator to visit with.