Make it Malta this Summer
Malta has long been the Mediterranean's best-kept party secret, but a host of new festivals means the island is now dancing into the big league.  As far back as the 1990s, Malta raves were attracting international superstars, such as DJ Carl Cox, with huge parties often in lush settings that put even Ibiza in the shade.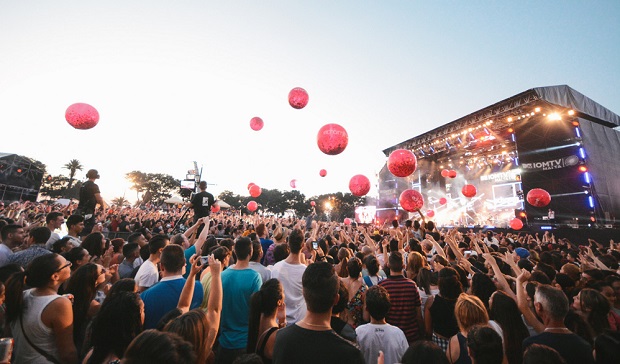 Since then, the unique Maltese vibe of relaxed clubbing and beautiful scenery survived, albeit off the radar. Fast forward to three or four years ago and Malta is taking the heady cocktail of dance music and sun to another level - without the eye-watering costs and crowds of the Spanish Islands.
No wonder DJ Annie Mac chose Malta, which boasts 300 days of sunshine a year, for the setting of Annie Mac Presents: Lost & Found Festival.  Already seen as one of Europe's best sun-drenched music festivals, the annual event returns again in 2018 during may, with tickets already on sale.
"After visiting the island, it was unequivocal it should be the home of our AMP festival; it's extremely beautiful and the people there are so warm and welcoming," said Mac.
In Malta the party season is longer than most thanks to good weather all year round.  There's a calm atmosphere that allows visitors to visit lively and laid-back bars and clubs at night and recover during the day.
Of course, Lost & Found isn't the only big thing happening - there are events year round catering to all tastes, including Malta International Arts Festival; Isle of MTV, featuring The Chainsmokers, DNCE, Jonas Blue and Don Diablo; and Malta International Jazz Festival.
The country's capital, Valletta, should be your base. Built on a peninsula, it was ruled by the Phoenicians, Greeks, Carthaginians, Romans, Byzantines, Arabs and the Order of the Knights of St John, Valletta's 320 monuments, all within 55 hectares, make it one of the most concentrated historic areas in the world.  Still retaining its 16th-century charm but with a modern flair, Valletta is both a UNESCO World Heritage Site and the European Capital of Culture 2018.  St John's Co-Cathedral in Valletta is a must-see; built as a conventual church for the Knights of St John, it is a gem of Baroque art and architecture.
Alongside centuries of stunning history, you will find a eclectic mix of bars, clubs and restaurants.  Eateries worth checking out are The Harbour Club, found in one of the most beautiful harbours in the world; Panorama Restaurant, also in the harbour, specialising in the finest Mediterranean cuisie; and Michael's run by father-and-son team Michael and Daniel Cauchi, blending traditional and contemporary flavours.
Outside Valletta there is plenty to see and do.  Visitors are spoilt for choice when it comes to dramatic beaches, ranging from the quiet and secluded secret snorkelling pots to more lively beach bar-lined sands.  Neighbouring Gozo also has some fantastic beaches and the waters around both islands were voted the third cleanest in the entire EU.
There's an abundance of activities, including sailing, surfing, kayaking, paragliding, jet skiing and diving. Diver Magazine voted Malta the second best diving location in the world.
Finally, accommodation has got you covered, this is not wall-to-wall concrete high-rises and complexes.  There has been a huge rise in popularity of boutique hotels in Valletta. Highly recommended are the 13-bed Palazzo Consiglia, located close to the Lower Barrakka Gardens and just a few minutes walk from the waterfront, and stylish Ursulino, which has just five bedrooms and six suites.  With great weather every month in Malta, there's no better time than anytime to visit.