Catch New England's Colourful Fall Foliage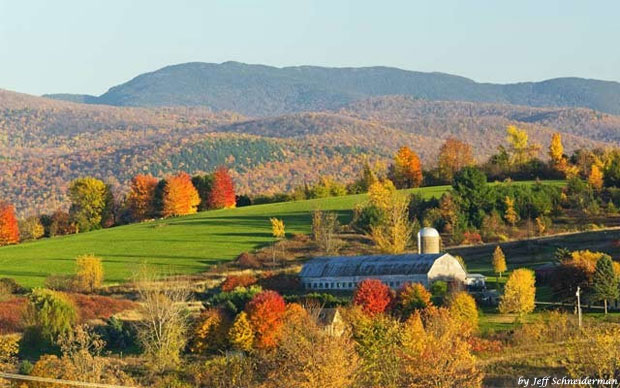 One of the best way to enjoy the Fall Foliage in New England is to get a car and just drive. I don't mean wrecklessly or aimlessly but with a focus an a plan to see and enjoy the best of New England's six states.  With a car you can enjoy the Fall Foliage inland, delicious seafood along the coast and the rich history of the whole area.
Northeast America (New England) encompasses Rhode Island, Connecticut, Massachusetts, New Hampshire, Vermont and Maine is an area well known for its English routs.
Nature comes alive across these six states in the fall (September to October).  A good route after leaving Connecticut is to head southeast, taking the Pilgrim trail heading southeast through Cape Cod to Provincetown (where the Mayflower first docked) Provincetown comes into its own over the summer when the New York city slickers and others congregate for the annual White Party, where the guest wear all-white.
The Provincetown area forms part of New England's famous seafood destinations, the Mews Restaurant and Cafe is a Provincetown institution.
Fall and the new school year make it a good reason to stop off in Rhode Island's Providence, home to Brown University and the Rhode Island School of design. Here you find the RISD Museum, where you can find a Pollock in the same room as a Zaha Hadid tea set, or a pair of Eames Chairs.
Boston is a another good stop off, it's seen as New England's cradle of liberty, home of the famous Red Sax baseball team and the brilliant sitcom Cheers.
Vermont is known for its small towns with small streets taking you back to simpler times. Places like Montpelier, Bellows Falls, Grafton, and Woodstock offers quaint antique shops, craft shops and independent bookstores for shoppers to pick up your souvenir.
If you cannot go any further then Maine is the place to stop, it is known for its fall foliage it's the place where autumn colours come alive.  It is one of the state's major tourist attractions in the colder months.  A visit to Portland (Maine's largest city) to the famous Portland Head lighthouse, commissioned by George Washington and complete in 1791, is worth a visit.